365Telugu.com online news, october 19th,2023: Embark on a voyage of festive splendor with Cordelia Cruises, India's only premium cruise line, as they usher in the joyous spirit of Diwali on the high seas.
As you set sail, immerse yourself in the enchanting Festive Diwali Embellishments, Indulge in a Vibrant Diwali-themed Gala, get Exclusive beverage deals, an unparalleled casino extravaganza, a journey with extravagant cuisine delights, and a dazzling Diwali décor that transforms every corner into a spectacle of lights and colors.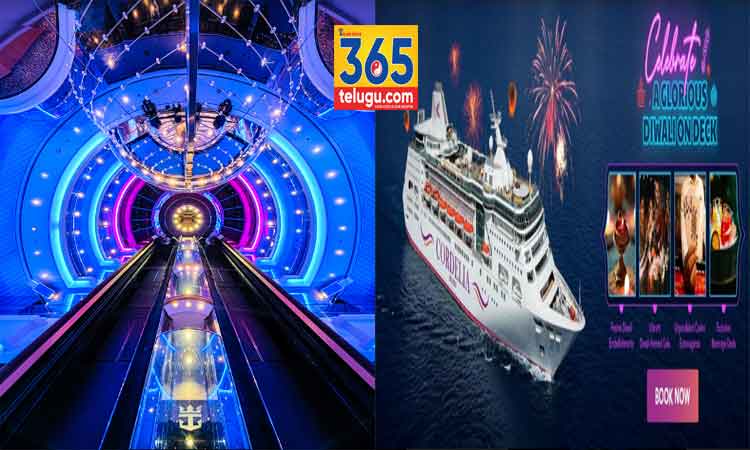 The entertainment lineup is nothing short of spectacular, with electrifying Bollywood shows and breathtaking live performances that will leave you enthralled.
Set sail on a Diwali cruise adventure with Cordelia as the ship sails from Mumbai to Kochi, exploring the scenic beauty of Mumbai-Kochi-Lakshadweep-Mumbai, the vibrant charm of Kochi-Lakshadweep-Mumbai, and the coastal allure of Mumbai-Goa-Mumbai.
For more details visit: https://www.cordeliacruises.com/upcoming-cruises?itinerary_id=b34110dc-fd0a-4ff7-8066-131aeb5baba2