365telugu.com,online news,Hyderabad, 15th June 2020: Did you know that Jaddanbai, actress Nargis Dutt's mother was India's first female music composer? Did you know the most unforgettable song, 'Itni shakti hame de na daata' was written by lyricist Abhilaash and composed by Kuldeep Singh? Every song is a musical story written by the composers and lyricists but the creators of many such brilliant creations remain lost in the pages of music sheets.  With World Music Day just round the corner, IPRS in association with Music Plus has launched a thought,provoking,campaign, "#CreditTheCreators" acclaim the Creators and Celebrate THEM along with their work! The multifaceted campaign will witness veterans and musicians like Javed Akhtar, Sameer Anjaan, Raju Singh, Swanand Kirkire, Sandesh Shandilya, Mayur Puri, Manoj Muntashir, Kuldeep Singh, Abhilash, Kausar Munir, Leslee Lewis, Shashaa Tirupati, Priya Saraiya, Paroma Dasgupta, and many more driving the initiative on social media and traditional platforms.
The first leg of the campaign will roll out on digital with the associated artists performing and talking about their favourite songs and the creators behind such timeless creation. Unfolding stories and talents who remained lost in obscurity. Further, the activation will see association with artists for real life stories, testimonials, UGC, panel discussions and innovative content partnership to drive the message across social and traditional media. Spread over two weeks, the campaign will serve as a thought starter encouraging all of us to acknowledge those behind the power of words and melodies that have shaped our moments of merriment and misery equally, forever etching those songs in our memories.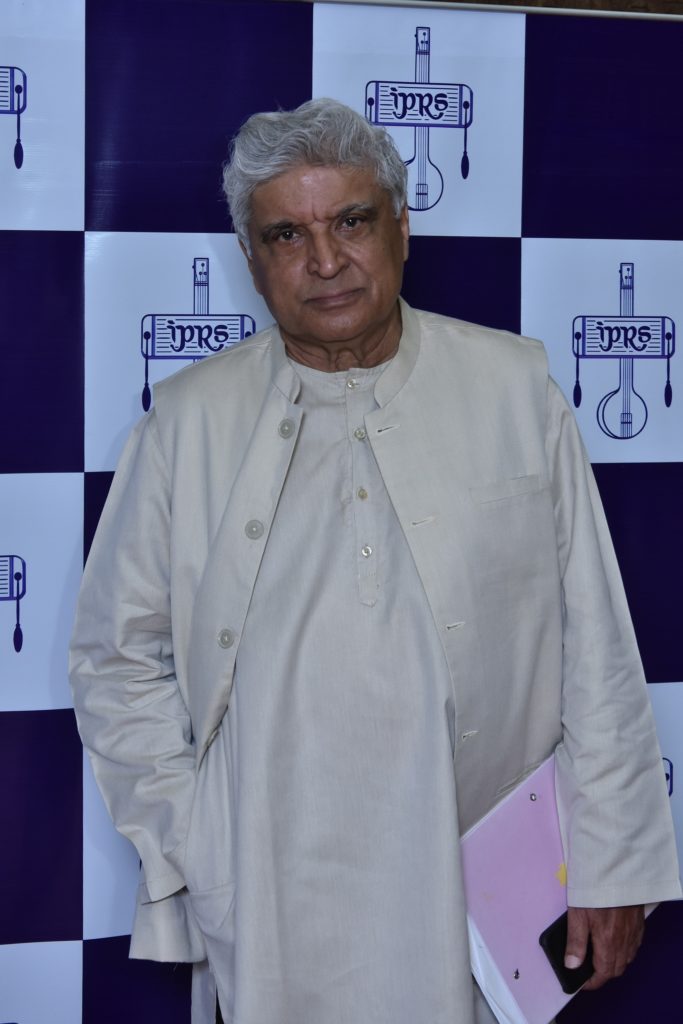 Speaking on the campaign Mr. Javed Akhtar, Chairman, IPRS commented, "Although popular music and even light classical music in Northern America had influences of Latin and African traditional beats and compositions, what we call fusion today is an international phenomenon that can be called a post Woodstock revolution. It was the performance of Pandit Ravi Shankar and Ustad Allah Rakkha at Woodstock that ultimately broke so many cultural and traditional barriers in the world of western music. Even the conservatives reassessed their "musical morality" and eventually in the whole western world fusion got accepted as a respectable genre. I guess not many people are aware that while in the West, Fusion was recognised in mid-sixties, Indian film music directors were not only using but had mastered fusion as early as late thirties. There are a number of songs in the forties and fifties recorded by maestros like Pankaj Mallik, Naushad, Anil Biswas and C Ramchandra in which the tune of the lyric is based on Indian Ragas but the orchestra uses instruments like guitar piano, trumpet, cello, violin. Some songs have an Indian tune backed by a Western choir.On this occasion of World Music Day, I salute every such genius who was decades ahead of the world. We must ensure that every creator in India is recognised & remunerated for their creations and their right to be identified as authors of their creations remains sacrosanct.Happy World Music Day to everyone because as the Bard has said "Music is the food of love".
Commenting on the initiative Mr. Rakesh Nigam, CEO, IPRS said, "Our endeavour has always been to provide a platform that encourages creativity and fair value for music and its creators. With this campaign, "#CreditTheCreators" we aim to build a strong proposition for acknowledging and honouring the authors and composers of music who spend their lifetime in creating their masterpieces. The way music is consumed has changed significantly over the years. While avenues for distribution and consumption of music has grown manifolds, limited efforts have been made to encourage and acclaim the creators of music.  We are hopeful that through this campaign we will be able to initiate a positive change and will be supported by many to drive the cause."