365telugu.com online news,Hyderabad, February, 17, 2020: Dr. Varun Raju's TVR Laparoscopy Centre was inaugurated at Miyapur on 16 February, 2020. The centre offers day care surgery where in the selected patients are discharged by the end of the day after the treatment. This process of Day Care Surgery was formulated keeping in mind the time constraints of patients. Before selecting the patient for Laparoscopy he/she is thoroughly examined and scrutinized. Anesthesia is given at M.O.U Hospitals on the part where the surgery is performed .At his center Regional anesthesia is given rather than giving to the complete body.
B. Janardhan Reddy IAS, while speaking at the inauguration event mentioned that " Dr Varun Raju is an experienced doctor who has the motto of service. This center will help in training the doctors from rural areas which in turn will benefit the underprivileged sections of society". He also shared his fitness routine and said that " Everyone must take care of the body and should exercise for 1-2 hours. I have been playing badminton for the past 25 years which has helped me stay fit".
TVR Laparoscopy has incorporated all the latest advancements in the fields of Laparoscopy to deliver the best treatment to the patients. The team here is using Minimally Invasive or minimal optimize techniques to reduce the pain to a great extent. The Patient's well being is taken care post surgical treatment as well. The centre offers best treatment for Varicose veins, Piles, Fistula and other diseases related to abdomen area. Apart from this the centre also extends training in basic laparoscopy skills for the Practicing Doctors from rural areas. This is first of kind centre which has both the facilities of day care surgery and as well as Mentoring programs.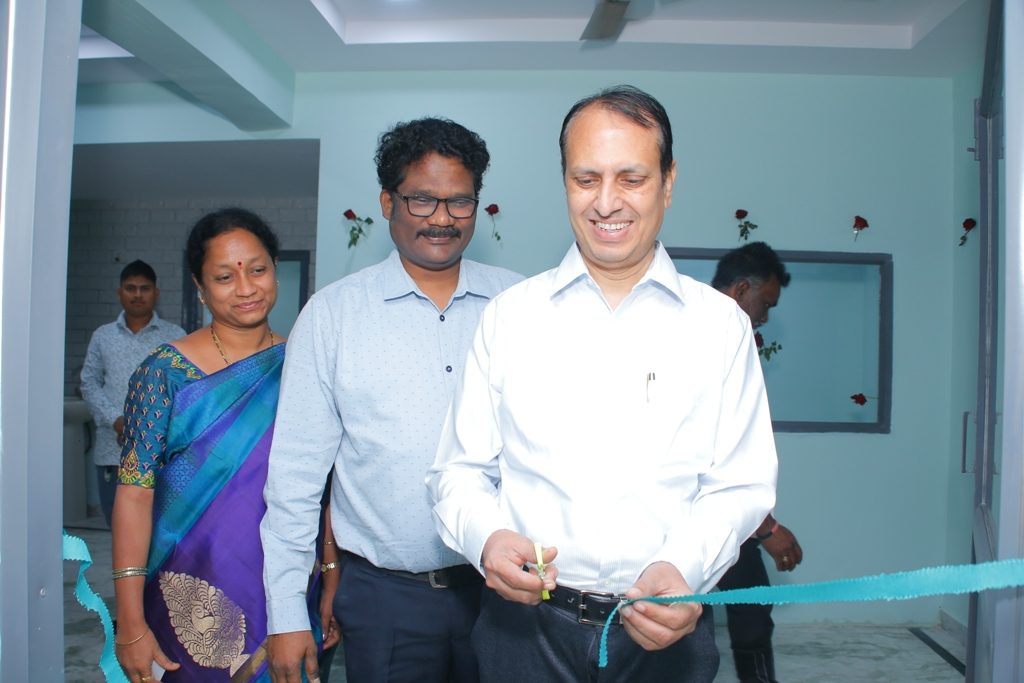 Dr. Varun Raju has a long standing career with more than 18+ years of Experience in Surgical Gastro enterology and Minimally Invasive Surgery. He has extended his services to the reputed hospitals of Hyderabad. He was a part of Durgabai –Deshmukh College and Hospital at Vidya Nagar, Hyderabad, OMNI Hospital Kukatapally. At present he is Senior Consultant, Department of Surgical Gastro Enterology and Bariatric Surgery, PACE Hospitals Hyderabad. While sharing his experience, Dr. Varun Raju mentioned " I have a log book of all the patients that I have treated so far. Using this data I have studied the disease patterns and analyzed the behavior pattern of various ailments. The whole reason behind establishing this unit is to offer an excellent care to the patients by applying the insights that I have gained ". He also quoted "Given the Work Environment and various pressures, the sleep quality of people is decreasing drastically. One must adhere to bio rhythm or biological clock and should at least have a sleep for 7 – 8 hrs for a healthy living".
The launch Event was attended by B .Janardhan Reddy, IAS and Dr.Suresh Chandra Hari, formerly President of ASI and AMASI ,A Senior Laparoscopic and Bariatric Surgeon . Family and Friends were also present to congratulate for this great Endeavour.