365Telugu.com online news,September,27th 2023: Vitamin "D" Deficiency: Vitamin "D" deficiency occurs in women as they age. This deficiency can be caused by many reasons, one of which is sun exposure. Sunlight is the best source of vitamin "D".
Vitamin D deficiency is more common in women than in men. This deficiency can have many symptoms like fatigue, weakness, pain in the bones, easily getting sick.
Deficiency of Vitamin D in women causes these symptoms:
Fatigue
Weakness
Pain in the bones
Get sick easily
Muscle pain
Abdominal pain
Disappointment
Anxiety
Hair loss
Skin changes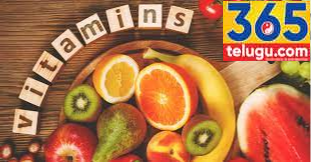 How to overcome vitamin "D" deficiency..?
Vitamin "D" is abundant from sunlight. Doctors suggest that women should be exposed to the sun regularly. The best time to be in the sun is before 10 am and then after 4 pm. During this time, sunlight is suitable for the production of vitamin "D".
Eat foods rich in Vitamin "D": Foods rich in Vitamin "D" include eggs, fish, milk, dairy products. Vitamin D deficiency can be overcome by including these in your diet.
Take Vitamin "D" Supplement: If your body is deficient in Vitamin "D", you can take Vitamin "D" supplement as advised by your doctor. Vitamin "D" deficiency can be overcome by taking vitamin "D" supplements.
Note: This is information only. Before receiving anything related to your health, please consult a doctor.