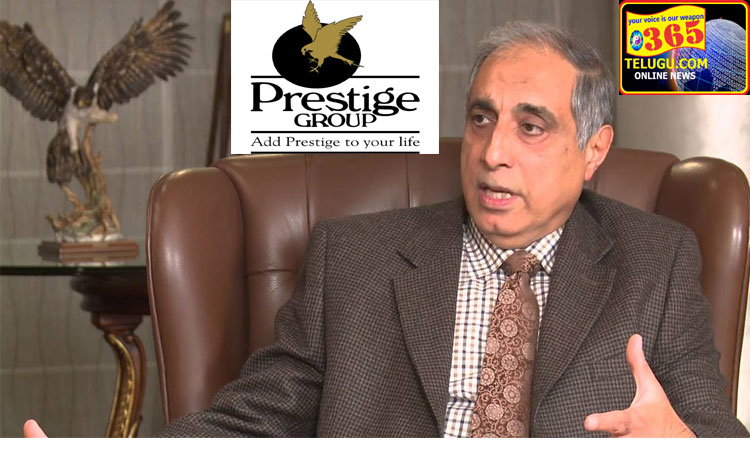 365telugu.com online news,Hyderabad,July 1st,2022: With more than 48 years of rich, hands-on experience in the retail and real estate industry, Mr. Irfan Razack, Chairman & Managing Director, Prestige Group, has been recognised as India's Best CEO, Real Estate at the recently concluded 10th edition of Business Today's annual conference, MindRush.
The recently commemorated Business Today awards recognizes companies across the world that have savoured the turmoil of the COVID-19 pandemic and dealt with its aftereffects. As companies across the world grapple with the pandemic's impact, the role of the CEO has become even more crucial. The annual BT-PwC India's Best CEOs ranking underscores the trends and challenges that today's CEO has to take into stride to ensure resounding growth.
A visionary, a real estate icon and the inspiration behind Prestige Group's success, Mr. Razack founded the Prestige Group in 1986 and today, the company has completed several million sq ft of world-class real estate development across cities including Chennai, Hyderabad, Kochi, Mangalore, Mysore, Goa, and Udaipur, besides their home base, Bangalore. The Prestige Group has now expanded its footprints across India with projects in Mumbai, NCR, Pune, and Ahmedabad, amongst other cities.

Upon receiving the recognition of 'Visionary leader in the real estate sector' at the awards for the second time, Mr Irfan Razack commented, "Humbled and honoured to receive this august recognition, I would like to use this opportunity to extend my gratitude to each and every member of my team for their consistent hardwork and unconditional support without which this feat would have been impossible.
Our mantra at Prestige has always been 'Customer happiness and timely delivery'. Such accolades are proof that we have succeeded in our said endeavour and act as a catalyst inspiring the team and me to forge forward with renewed passion surpassing all benchmarks. Prestige Group will continue to stand strong and deliver as per commitments. We have some really exciting projects in the pipeline on the commercial front too", he concluded.