365Telugu.com online news, Hyderabad,October 7, 2023: Leading public sector company, NMDC wins the Navratna Award and the Mining Minerals Award at the D&B PSU Summit 2023 in Delhi on Friday.
Company's CMD (Addl. Charge) Amitava Mukherjee with Director (Production) Dilip Kumar Mohanty accepted the awards on behalf of NMDC.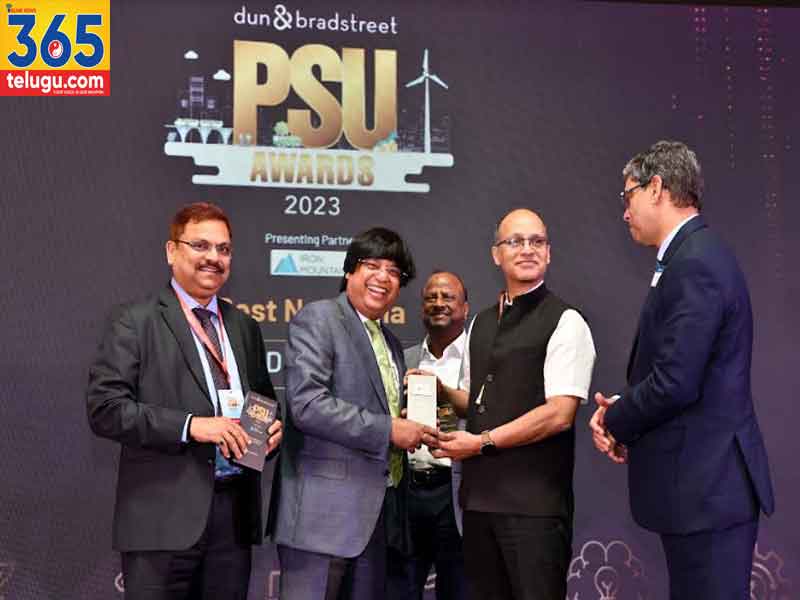 Ajith B Chavan, Additional CEO, GeM SPV presented the honour to NMDC and congratulated the mining major on its significant contribution in building mineral security and economic strength for India.
NMDC is one of the most respected and dependable companies of the Government of India. In business for close to seven decades, the PSE has been exploring and producing mineral resources since the late 1960s. NMDC earned its Navratna status in 2008 for its exceptional physical and financial growth year after year.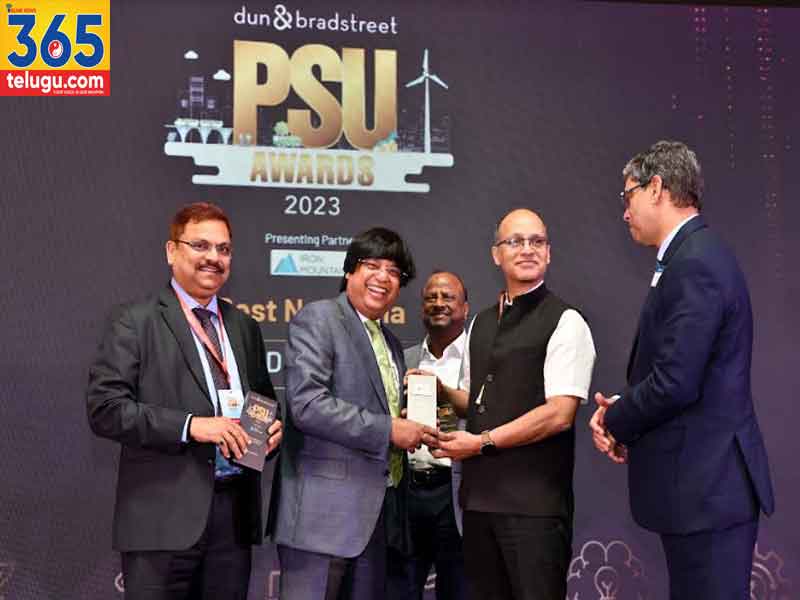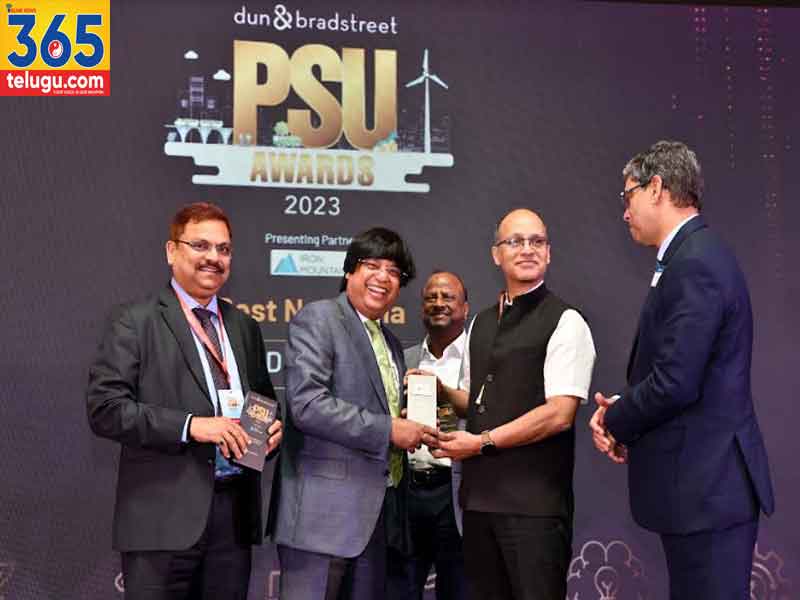 Speaking on the occasion, Amitava Mukherjee said, "This one is for the team that mines a better future for India day in and day out. NMDC was envisioned as an enabler to India's industrial revolution and we are deeply conscious of the role that we play in nation building.
With India entering its Amrit Kaal, NMDC is ready to bring transformational self-reliance to our sector with an unflinching commitment to Responsible Mining."