365telugu.com,online news,Hyderabad, 4th,March 2020: From an understanding of the universe to technological inventions to daily lifehacks science has dramatically changed human lives. Of all the brilliant minds who have contributed to the evolution of science, Albert Einstein and Stephen Hawking stand right on top. On National Science Day, Sony BBC Earth, India's most loved factual entertainment channel paid a tribute to these two genius minds,whose discoveries redefined science for generations to come. In association with, B M Birla Science center, Hyderabad's most prestigious institution, Sony BBC Earth hosted an exclusive screening of one of its science-based spectacles – 'Einstein and Hawking: Masters of our Universe'. The one of a kind show dwelled on how Einstein created the theory of relativity and Hawking used this tool to discover a greater understanding of the universe. Using original interviews and audio recordings of Einstein and Hawking, this intriguing series brought to life both scientists –depicting discussions, debates and insights into their lives.
Held on 28th February, the screening was open for one and all, especially school kids to ignite their young minds with the discoveries of these two stalwarts of science.
Sony BBC Earth is known for its informative yet entertaining content ranging from fun science, engineering, manufacturing, space, astronomy, nature, adventure and wildlife. In association with B M Birla Science Center, known for hosting the most renowned science related events and fairs, the channel gave a one of a kind opportunity to local students in Hyderabad and engaged them with some amazing and unheard facts about science.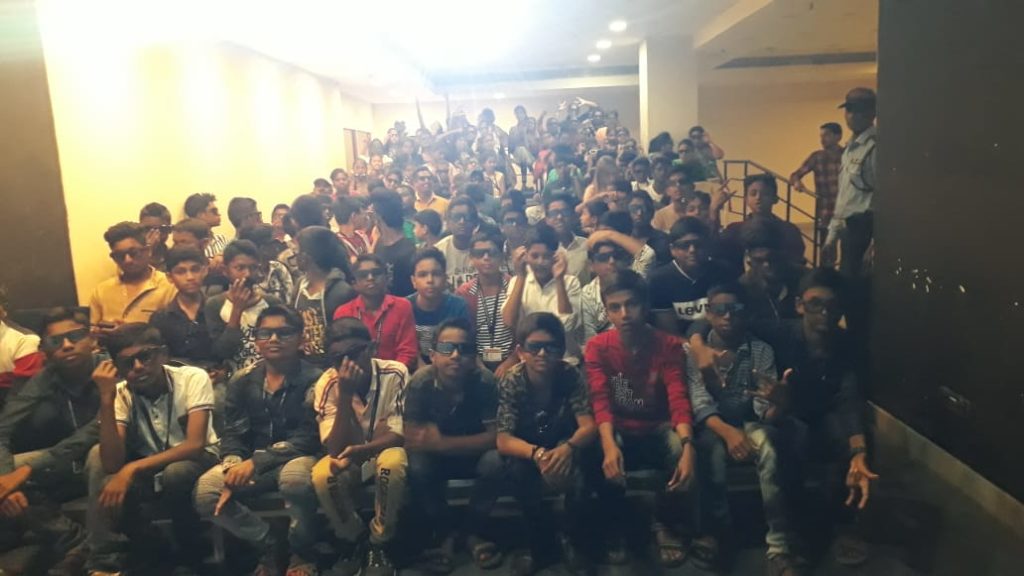 Sony BBC Earth
Sony BBC Earth is a premium factual entertainment channel by MSM Worldwide Factual Media – a Joint venture between Sony Pictures Networks India (SPN) and BBC Worldwide. Sony BBC Earth is home to BBC's award-winning factual programs and work of some of the world's foremost factual film makers. Rooted in the philosophy of 'Feel Alive', the channel promises grand visual spectacle, positive insightful storytelling and a new perspective to knowledge and entertainment.
The channel has diverse content offering ranging from for fun, insightful science, nature and wildlife to adventure and human interest stories with shows like Blue Planet II, Dynasties, Trust Me I'm a Doctor, Rick Stein's India, Bang Goes the Theory, Deadly 60, Planet Earth II, Fishing Impossible, Where the Wild Men Are with Ben Fogle etc.The channel is broadcast in SD & HD and available in English, Hindi, Tamil and Telugu across India. Follow Sony BBC Earth on Facebook.com/SonyBBCEarth, Twitter.com/SonyBBCEarth, Instagram.com/SonyBBCEarth. For more information, visit www.sonybbcearth.com