Mighty Little Bheem, the adorable, super powered toddler, is celebrating a well-deserved
success worldwide. For its first Original Animated series from India, Netflix placed its
trust in Green Gold Animation and on a toddler Bheem, a preschool spin-off based on the
much loved kids animated franchise Chhota Bheem, one of India's most successful
animated shows. Chhota Bheem has been enthralling audience since its inception in
2008. Leading the way for original home grown IPs, Chhota Bheem grew from strength
to strength during the last decade and established himself as a darling of the masses.
365telugu.com,online news,january18,Hyderabad: Mighty Little Bheem debuted on Netflix in April 2019 across 190 countries and quickly became a favorite with kids, especially across India, USA and Latin America. Within the year itself, the show became the second most popular original kids program globally to launch on Netflix after DreamWorks Animation's "The Boss Baby: Back in Business" as well as the most watched International show in Netflix in the USA in 2019. Completing the picture is the performance of a few select clips released on Netflix Jr YouTube channel. With over 500 million views and counting, Mighty Little Bheem leads the pack.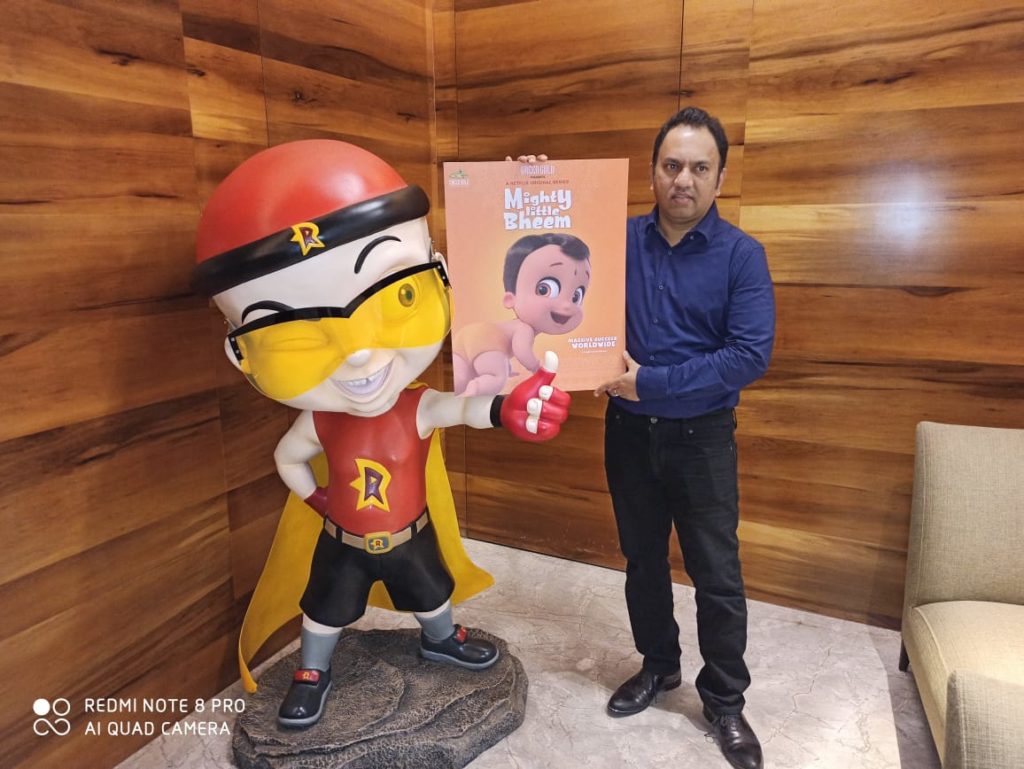 Speaking on the success of the show, Mr. Rajiv Chilaka, Founder and CEO, Green Gold Animation, said ""Mighty Little Bheem was always an ambitious project in terms of scale and quality. We realized the opportunity but also understood the challenges that come with creating a show that is truly global yet rooted in Indian culture. I believe we have managed to do so as the show has been very well accepted everywhere especially in Brazil, Mexico, The US, Nordics, Africa, Australia and New Zealand. Most of them are new territories for Bheem. It is a very simple and innocent show at heart, with a lot of effort put into the nuances. This is what I believe is resonating with our audience worldwide"
The success of Mighty Little Bheem was highlighted by Mr. Reed Hastings, CEO, Netflix, as he recently shared in an interview, "Mighty Little Bheem has been viewed by 27 million households outside India. Baby Bheem is going strong.